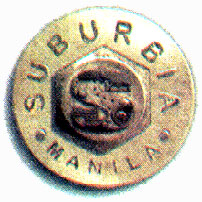 Suburbia is Side A's dream project ever since their days in Hyatt's Calesa Bar. It took them quite awhile to bring this dream to a reality. It was their producer and manager Wyngard Tracy who found a place in the heart of M. Adriatico Street in Ermita. They saw the place, a former seafood restaurant and immediately felt the good vibes of the place. With a five-year lease being offered by the owners, an offer they wouldn't pass up, the dream started to become reality.
Suburbia is not solely owned by Side A, it is owned and operated by Malate.Com, Inc. The corporation in composed of Side A's close friends and associates with the likes of TV Director Bert de Leon and band managers Roland Diokno (Spindrift), Heinrich Ngo (Passage, 7th Soul), Lito Fugoso ( Side A, Freeverse) and Conan Canlas (First Circle). Acting as the business consultant and adviser is Wyngard Tracy who has the expertise in running successful bars such as Music Hall, News Bar Cafe and 8th Day.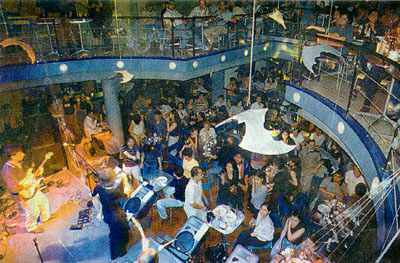 Why Suburbia? The name was suggested by
band member of Freeverse which is actually a cut of
the Pet Shop Boys album, and the partners liked it,
so the rest is history.
Suburbia can accomodate 500 people
easily especially if it's a Side A night.
But Suburbia isn't limited to Side A's type
of music, several bands play their own music
attracting their own crowd, it's a happy place
for those who want top notch entertainment.
Suburbia opened August of 1999, and is packing the crowds in, without any major publicity. With the coming of the new millennium, the partners has lots of surprises in store for its patrons as Suburbia becomes the new music hub in the country.
Suburbia is located at 1718 M. Adriatico St. Malate Manila
call 4501685 / 4501686 / 5239760 for inquiries